How Clothes Encounters Began…
The Confession of a Shop-aholic
I love to shop. No, let's be honest: I live to shop. Just ask my husband, Rob, who issued an ultimatum after I'd managed to fill all three of our closets with my hard-won designer bargains: "The clothes must go, or else."
Fortunately for both of us, his ultimatum was accompanied by a clever solution.
"Why don't you sell them?" he suggested.
The thought of selling my own clothes intrigued me, and before you can say "Manolo Blahnik" it was happening... just through word of mouth! Our smallest bedroom became a combination walk-in closet and store. Soon after, our living room and garage had more racks than Filene's Basement.
And that's when it hit me: helping others shop for great clothes was just as much fun as shopping for myself -- only I was actually making money instead of spending it.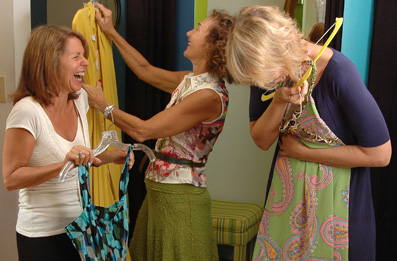 Twenty-two years later, I'm still doing the exact same thing, only in a location that's much more convenient (for my shoppers and for Rob). My staff and I have actually become attached to our customers! We pamper them; it's such fun! We make sure that all our clothing is current and in tip-top shape. And we offer unbeatable value.
In addition, we've developed relationships with boutiques in New York and Los Angeles who send us their designer overstocks. That's why I encourage our customers to stop in often -- there's no telling what you might find!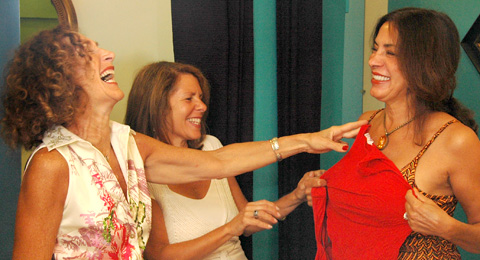 After a lot of experimentation over the years, we've found that our customers like seeing a nice selection of both everyday and formal wear. So that's exactly what we offer. Of course, we find it especially satisfying helping our customers prepare for the most special of occasions. Because these dresses are usually only worn once, they're ideal for reconsignment. I've had one wedding gown come back to me five times! It's taken more trips down the aisle than Zsa Zsa Gabor.
Of course, the story of Clothes Encounters wouldn't be complete without a thank you to Rob, my husband of 29 years. Thanks, hon, for showing me how to take a compulsion -- and turn it into a business.